Amber Rose and Blac Chyna have been everywhere together these days – you hardly ever see them apart. The duo is in the headlines practically every single day, and they are currently the most popular BFFs in the entertainment industry right now. They stroll down red carpets hand-in-hand, show up to interviews together, take selfies, shop, and go to all the hottest parties side by side. True best friends.They support each other on social media constantly and defend each other in their current feuds with other famous peeps. They have each other's back through and through.
It's only natural that the universe would bring these babes together; it's insane how much they have in common with each other! They were both former strippers before they became models, they both split from their baby daddies (Tyga and Wiz Khalifa), they both have ties to Kimye (Amber dated Kanye and Blac was friends with Kim for a hot minute while dating Tyga), they have the same fashion sense, the tabloids can't get enough of them, and they both have amazing curves! The only things their bomb bodies don't have in common is the color of their hair (well, sometimes).
We wanted to collect a series of the sexiest photos of the duo because their beauty is stunning on their own, but together they give our threesome fantasies some naughty ideas….
1. Can I get in the middle of that?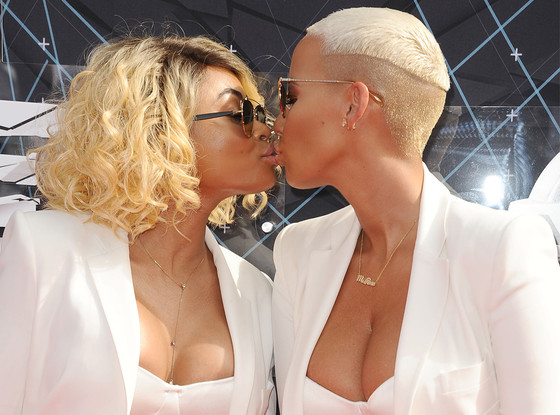 2.Titties rubbin'.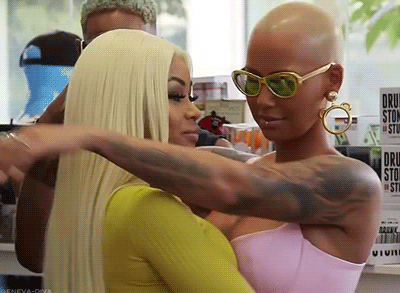 3. Gold diggin' sexy bitches.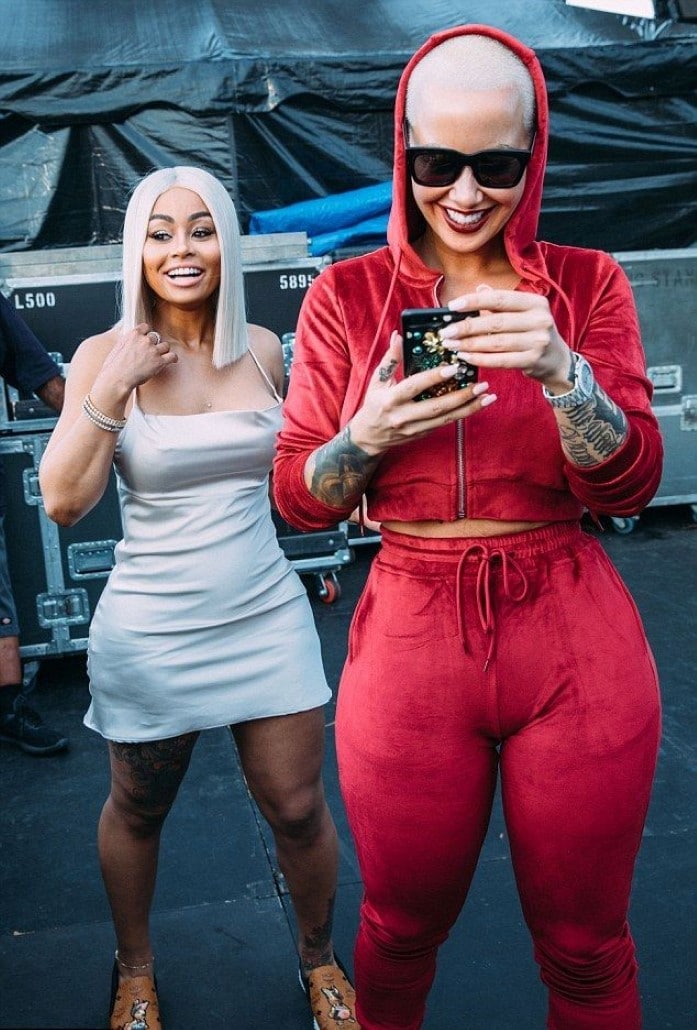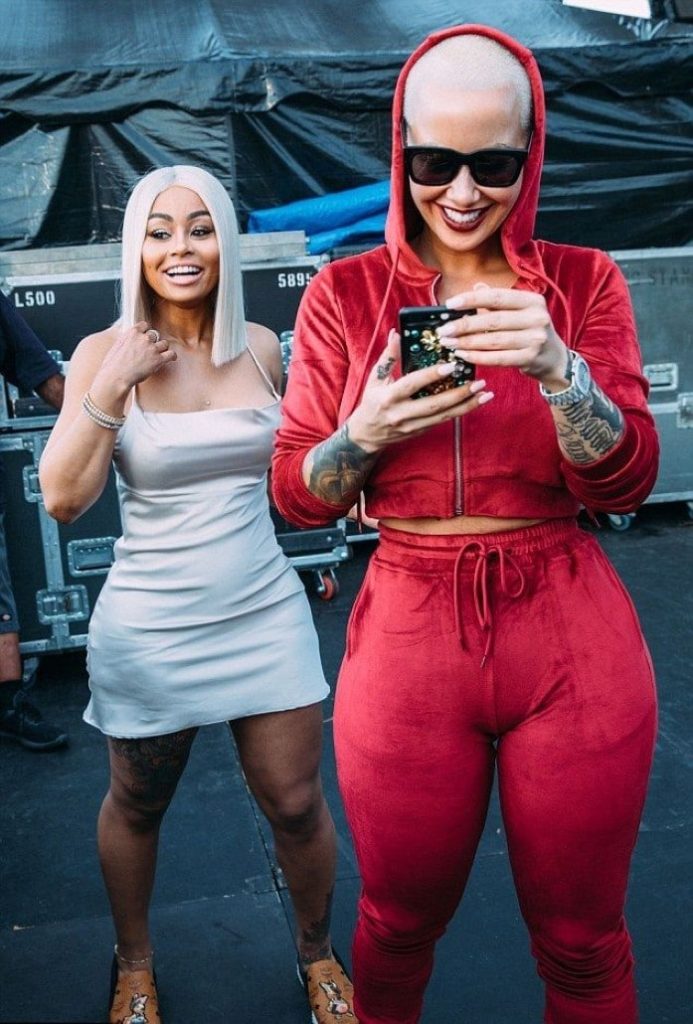 4. Twerk those asses closer, mamas!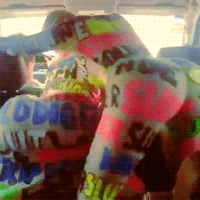 5.Halloween is just around the corner – can't wait to see what they do this year…. DAMN!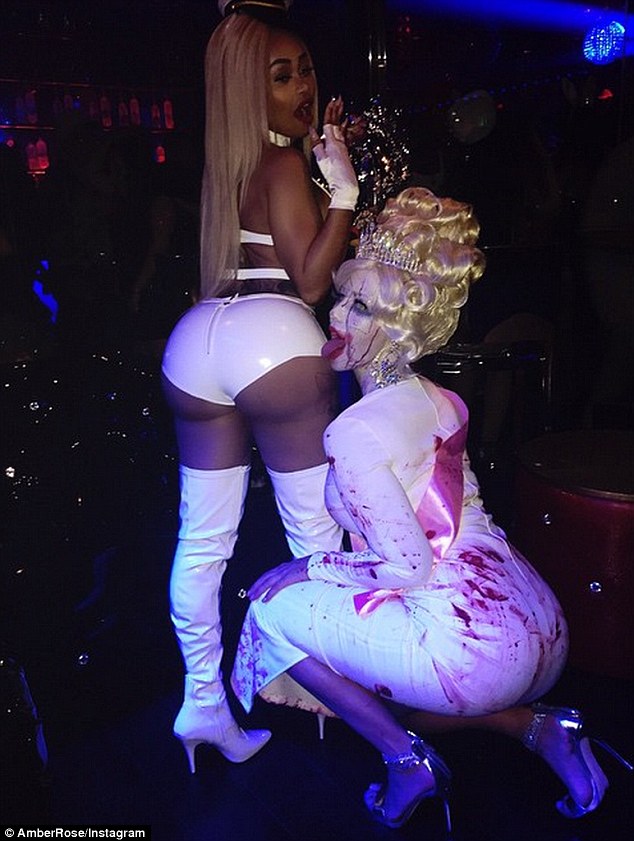 6.Curves after curves after curves! Good Lawdy!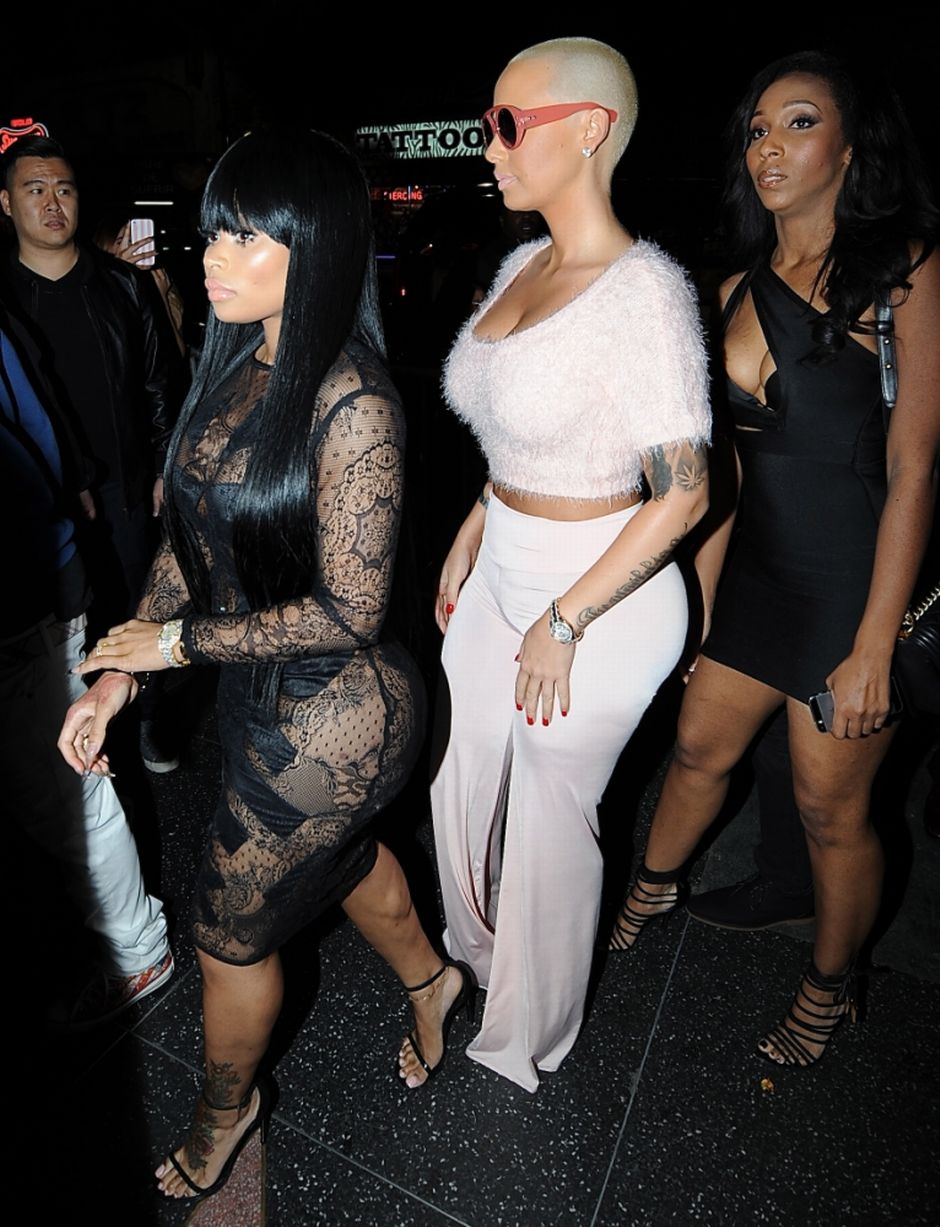 7.Damn, stop teasing us!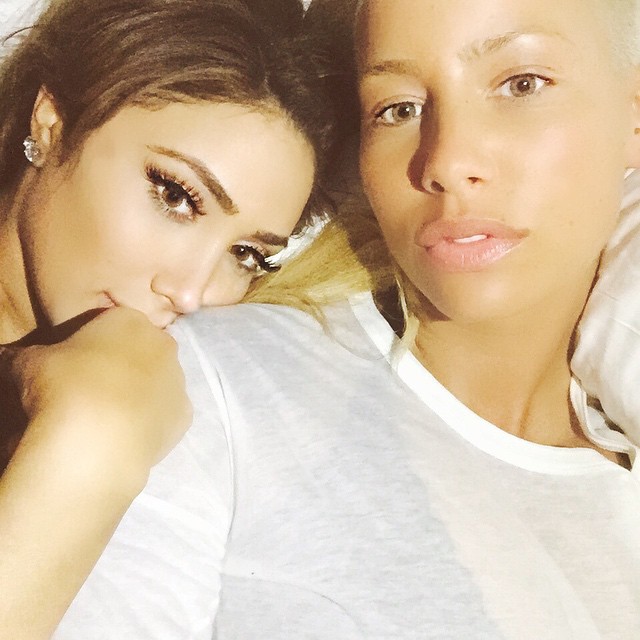 Related Leaks