Tammy Lynn Sytch, also known as "Sunny",  has switched careers from being a WWE star to a hot sex symbol in the porn industry. Vivid Entertainment offered the hottie a huge check she couldn't refuse to take and now she has a hot sizzling sex tape called "Sunny Side Up: In Through The Backdoor".
Yes, the backdoor does open for the whole world to see, if you know what I mean. Now Tammy is among a huge list of celebs that have taken cash money to show off her admired body to the public.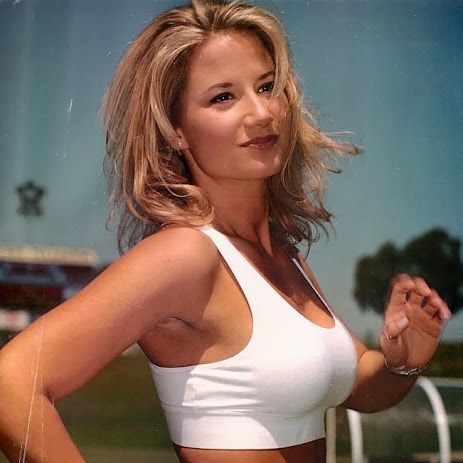 There have been reports that Tammy was looking a new way to make money because she was in debt – she even had her WWE Hall Of Fame ring on auction to make some quick cash. Luckily, she was able to cut the deal with Steve Hirsch (CEO of Vivid Entertainment) before selling the precious jewel she earned long ago. Mr. Hirsch first offered her $100k, but it looks like she was able to negotiate a bigger amount.
If you have checked out the teaser clip, you can already tell that there is nothing "Sunny" won't do – she's a freaky lady! The bodacious Tammy does every sex position possible and it's one of the most graphic videos Vivid has ever produced in their history of pornos. We have a feeling this is just the beginning of her porn career because she's a total natural getting pounded on camera!
What Tammy Used To Look Like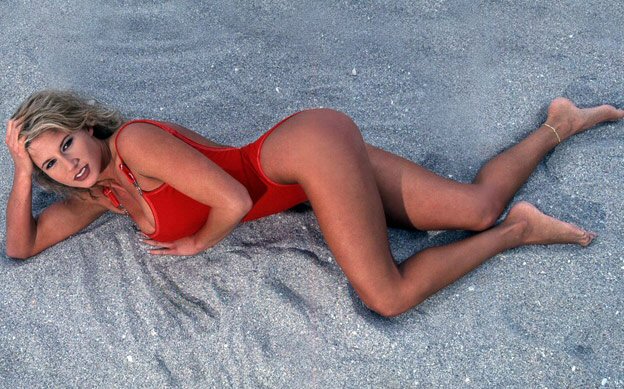 Whether or not bolted on tits are your thing, or not, Tammy was lookin' pretty good back in the day as a WWE girl.  First Chyna, now Tammy?  What drugs are they taking over there in the locker rooms?
After Some Bad Choices…
These are some truly awkward nude photos Tammy decided to do… we're not sure what's up with that hot oil?? Pretty odd if you ask us!

Tammy's Sex Tape "Sunny Side Up"
Related Leaks