Miss Universe 1996 is unexpectedly at the center of the US Presidential election – and it's all because of Donald Trump tweeting about her.
Did Crooked Hillary help disgusting (check out sex tape and past) Alicia M become a U.S. citizen so she could use her in the debate?

— Donald J. Trump (@realDonaldTrump) September 30, 2016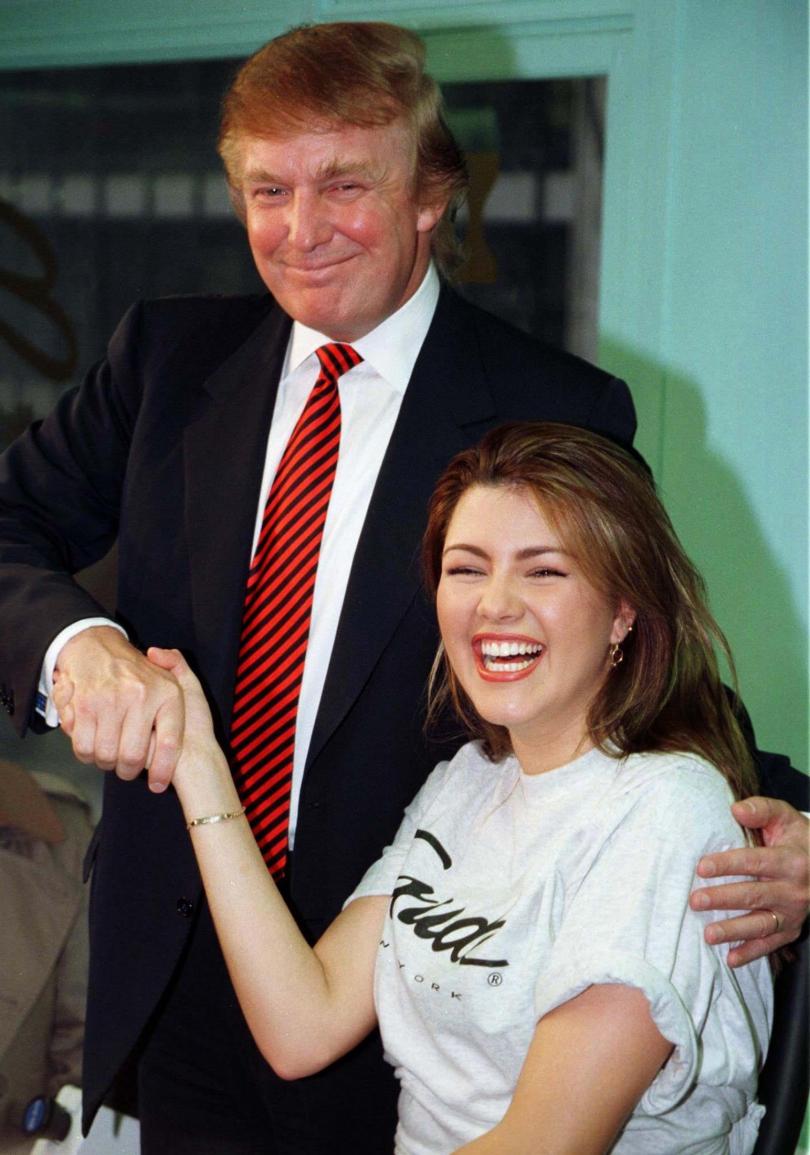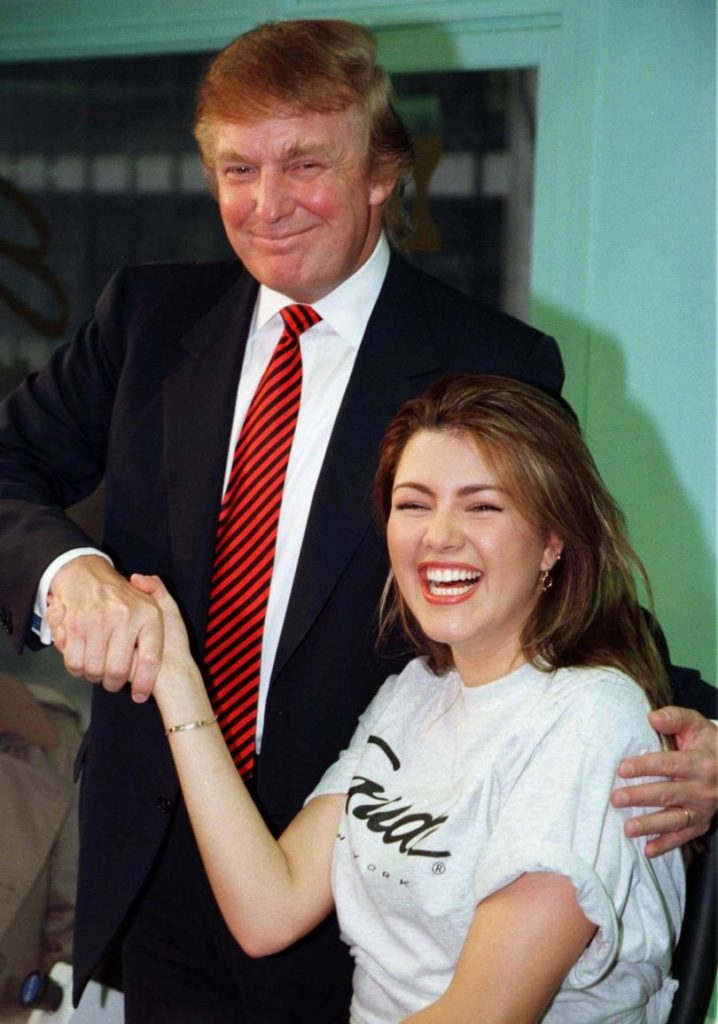 Trump shaking hands with Machado
The Sex Tape Trump Is Talking About
Hillary Clinton brought up Trump's recurring issue with women – he's often been quoted saying some pretty ridiculous things – and specifically, Alicia Machado.
CLINTON: You know, he tried to switch from looks to stamina. But this is a man who has called women pigs, slobs, and dogs, and someone who has said pregnancy is an inconvenience to employers, who has said … … women don't deserve equal pay unless they do as good a job as men. And one of the worst things he said was about a woman in a beauty contest. He loves beauty contests, supporting them and hanging around them. And he called this woman "Miss Piggy." Then he called her "Miss Housekeeping," because she was Latina. Donald, she has a name…. Her name is Alicia Machado.
After Hillary threw the spotlight on his past comments, Trump went into full-onslaught via Twitter, saying Machado was "disgusting" and even had a sex tape!  This seems to be an interesting strategy for Trump: further alienating female independent voters!
These latest antics are not going to help Trump with his bid for Latino voters, especially after his explosive comments about Mexican's being "rapists" among other things.  Machado was even seen supporting Hillary on the campaign trail.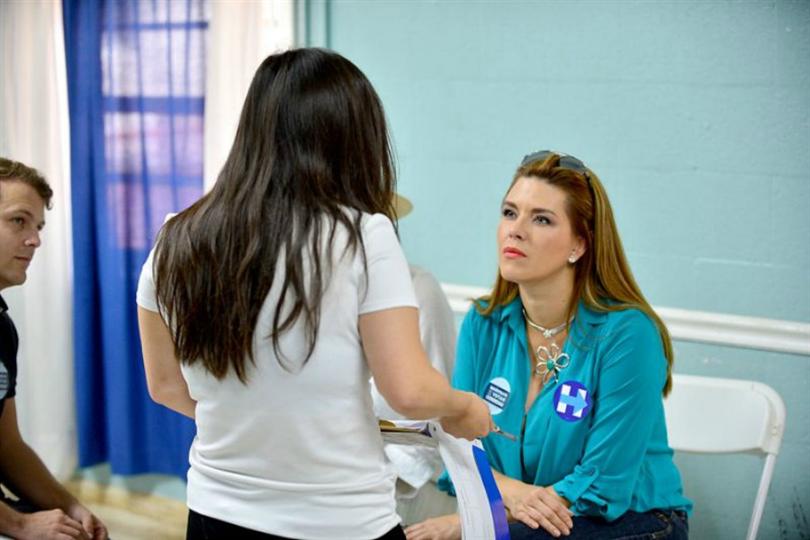 Who Is Alicia Machado?
Alicia Machado was crowned Miss Universe in 1996.  She's more known in the Latin world, hailing from Venezuela.  After earning the title, Alicia was quoted as saying all she wanted to do was "eat, eat, eat". Soon after, Trump was calling her an eating machine, and arranged a press conference to "watch her sweat".  Her relationship with Trump has deteriorated ever since, coming to a head during the first Presidential debate!
After being crowned in 1996, Machado posed nude in the February 2006 issue of Playboy magazine in Mexico.  This made her the only Miss Universe to also pose nude in Playboy! She has since posed multiple times in various issues, including Playboy Venezuela.
Playboy Photo Collection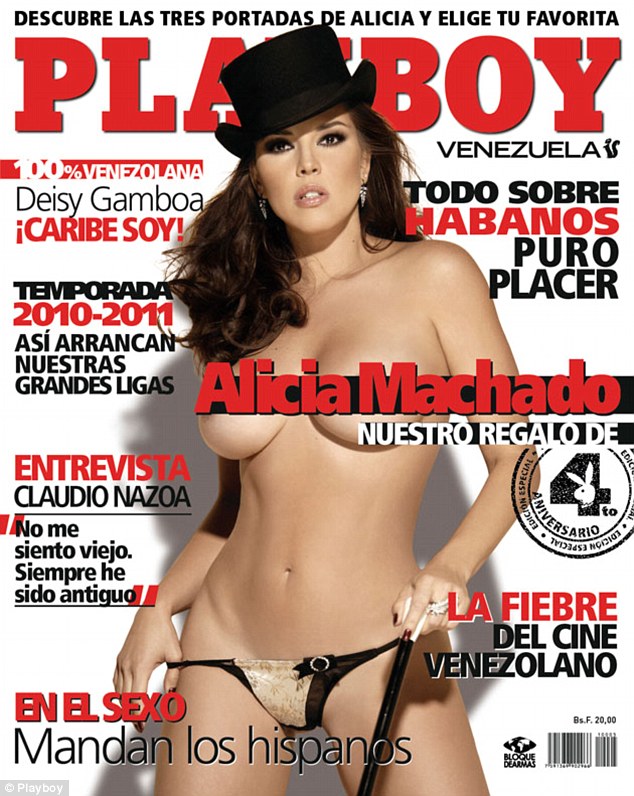 It will be interesting to see how this story develops, check back for updates!
Related Leaks