Kylie Jenner's relationship with rapper Tyga has been landing her in the news lately, but that's not the only thing happening with the youngest Kardashian. The youngest female of the Kardashian family may have just turned 18, but it's clear that Kylie has been living an adult life and becoming her own woman for some time.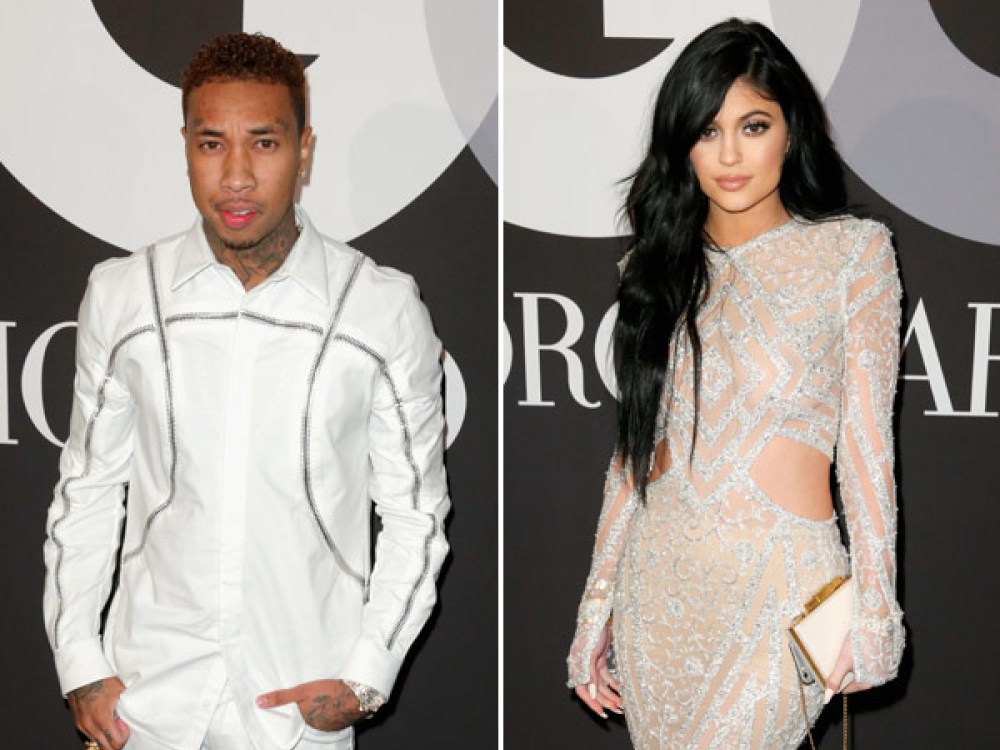 Kylie celebrated her birthday last week! As if the super young trendsetter weren't desired enough, apparently now that she's of legal age, she's been receiving offer after offer from companies that want to hire her to make a sex tape with her boyfriend, known to many as the rapper Tyga and ex of Blac Chyna, former friend of Kim Kardashian.While this may appear to some to be in questionable taste, Kylie is one of the hottest names– and celebrities– out there right now, and several companies are leaping at the fact that the youngest Kardashian-Jenner is now able to legally make her own business decisions.
Sound familiar? Who could forget that Kim Kardashian shot to fame shortly after her sex tape was released? The 2003 sex tape was made with singer/rapper boyfriend Ray J, and after that, she had the nation's attention. Keeping Up With The Kardashians was just getting started, and the show turned out to be a hit. Before that, people only saw Kim occasionally when she was out partying with friend Paris Hilton. Kim eclipsed Hilton and gradually took over the spotlight until Kim was the new Paris.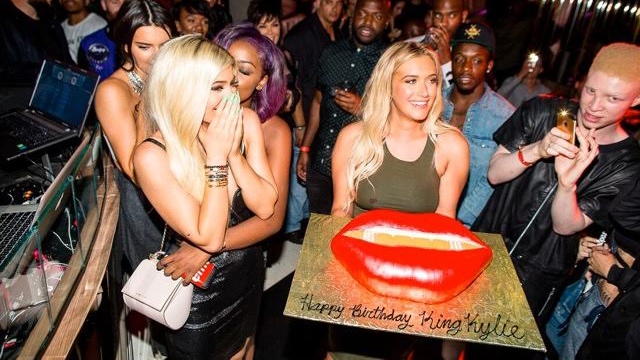 Vivid Entertainment distributed Kim's tape, and reportedly has offered Kylie a whopping $10 million if she will film a sex tape with Tyga. Other companies reportedly reaching out to Jenner have been BangYouLater, Besides Vivid, and Digital Playground. According to TMZ, the founder of Vivid Entertainment Steve Hirsch reportedly wrote Kylie a letter saying the tape would be "nothing but positive" for her. Meanwhile, BangYouLater has allegedly offered her an advance of $1.8 million. According to TMZ, the company stated the tape would make her "even more famous than either Kim K or Paris Hilton" and wants a scene that is at least "22 minutes" long, all while getting a good performance out of Tyga in the sex tape as well.Digital Playground claims to be the biggest adult film studio in the porn movie industry, has allegedly reached out to Kylie to become their brand ambassador and in a letter reportedly said she would be "great at this" and with her "banging body", maybe she would be interested in becoming an adult star and taking her career in that direction.
Tyga and Jenner have been fighting off rumors that they're planning to get married, but Jenner shot that down on Twitter. Tyga recently gave Kylie a new car for her birthday August 10, a white Ferrari 482. The two later vacationed in Mexico, where Kylie was papped wearing some flashy, body-hugging bathing suits.No word on whether Jenner will accept or even respond to any of the offers, which came the day after her birthday. Maybe she's thinking about it, maybe it's a flat out no, but either way, Vivid Entertainment and the rest will be eagerly awaiting her response.
Related Leaks