Kylie and Kendall Jenner are the hottest sisters in the celeb world right now and they know it. Yesterday they wore high-thigh boots to the Lakers game and did not give a fuck about what anyone thought. The stylish sisters are known to be trend-setters for their young fanz that admire their bold fashion sense. It was hard for the crowd to keep their eyes on the court with these babes in the stands looking hot as hell! People couldn't stop snapping photo after photo of them.
The sisters seem to be getting along lately, unlike their reality tv show portrays. They don't get too much time together because of their other endeavors, but they make sure to get some quality time even if they are super busy. Kendall is always on the road with her modeling gigs, and Kylie is always, well keeping occupied taking those killer selfies. She does make thousands of posts for each instagram update, if you didn't know!
If you check out the pictures below, you can tell the sistas are in deep conversation about something as they are pretending to watch the game. What do you think they are whispering about? Hmmm….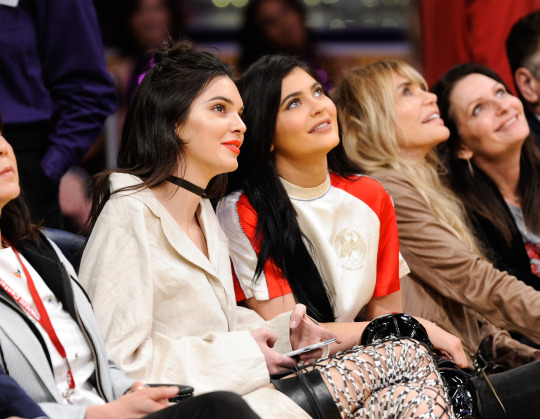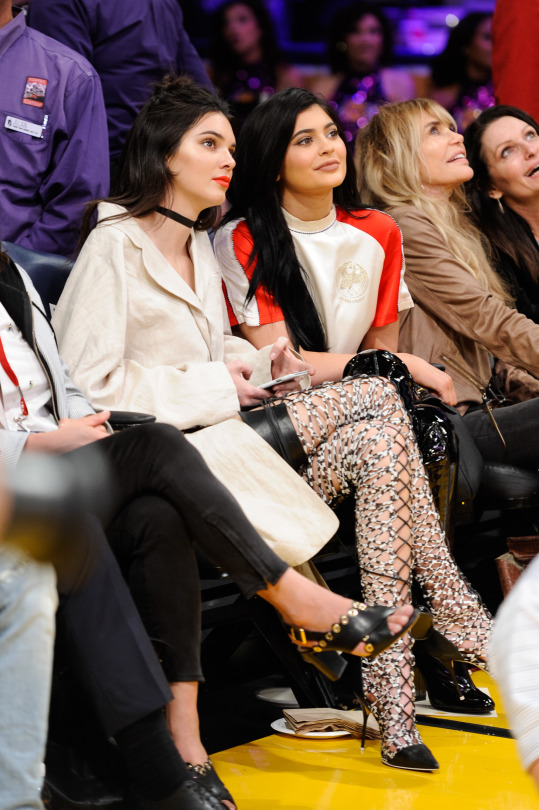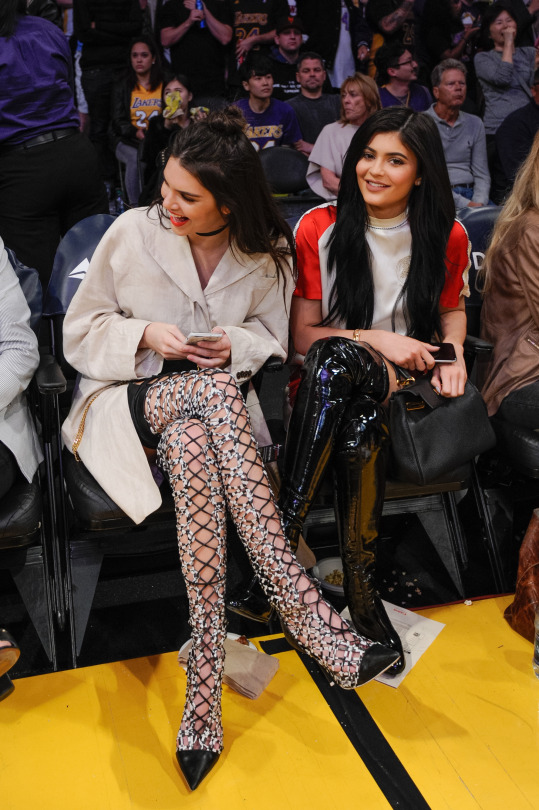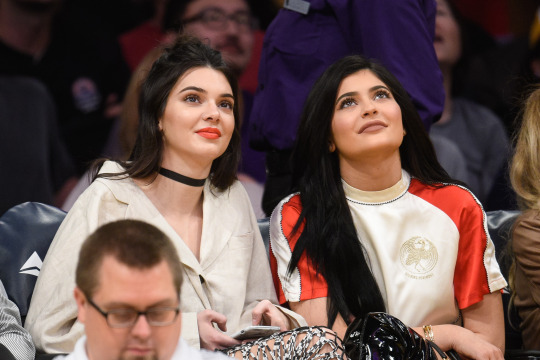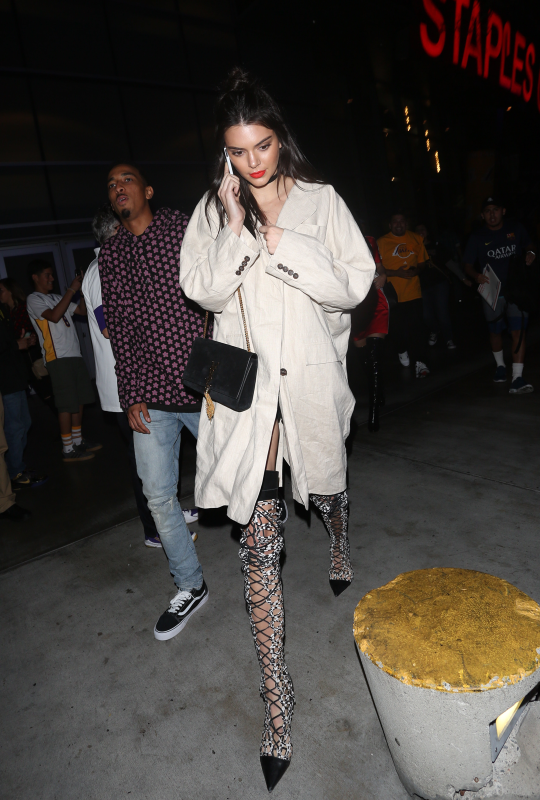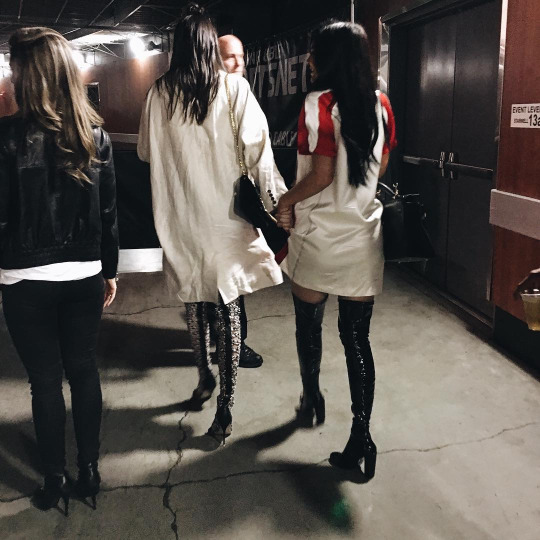 They are most likely talking about the cute basketball players on the court, or maybe they are talking about their love lives. Kylie is still with her lover boy Tyga and both of them seem to be very happy together (at the moment), even though there has been talk about Tyga cheating in the tabloids. Kendall is probably talking about her love triangle with Harry Styles and Chris Brown. The media has been dying to know which one is her boyfriend after Selena Gomez practically told a magazine that her friend Kenny is not single. Come on, Kenny, give us the dirt – the world wants to know! Too bad she is so private..
Related Leaks