The tabloids are always talking about how Kylie Jenner is looking more and more like her sister Kim Kardashian each day – especially since Kylie turned 18 years old and there have been rumors she might follow in the footsteps of her sister with a sex tape of her own. This has created a media storm about Kylie vs. Kim and who is the hotter sister. Of course, Tyga (Kylie's rapper boyfriend), has his own opinion on the matter and can't seem to keep his mouth shut about it!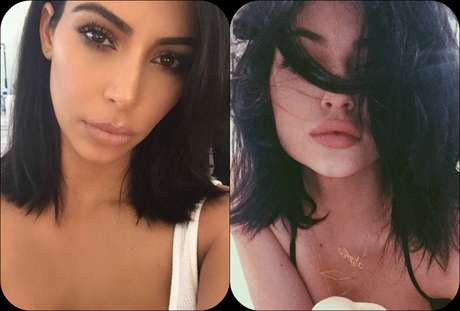 According to reports, Tyga is confident that his sex tape with Kylie Jenner would blow Kim's out of the water.  An insider close to Tyga said "No disrespect to Kim and Ray J.Tyga's seen that tape and thought it was awful. Just boring and dray and non exciting. He would rather watch ants have sex under a microscope than to see those two go at it!". BURN! That's pretty damn harsh! So, does this mean that Tyga and Kylie (a.k.a. "Kyga") are planning on making a dirty little tape themselves? Hmmmm….
Well, another source that is friends with the rapper said that Tyga has some big plans to release the most exciting adult industry video the world has ever seen! The source, according to hollywoodlife, said that he wants to make it a high club video with a rolls royce, G-5, and a mattress made of $100 bills! The little man is talking about a pro tape, not an amateur one that everyone is doing these days. We all wonder if Tyga is all talk! Plus, he first has to convince his princess Kylie to make the raunchy thing. I bet he wants a piece of that $10 million dollars Vivid Entertainment offered the couple!
In other news, the couple is still going strong and the love for each other seems to be real! The couple recently had their first public kiss on November 6th at Kris Jenner's birthday bash. The controversial couple who started dating when Kylie was 17 years old and underage shared a snapchat of their PDA ( see picture below). There is also speculation that they already made a dirty little tape, but they are just waiting for the right moment to "leak" it to the media. If that's the case, just release it already! Kyga fanz everywhere are dying to see Kylie's bangin' body do her thang.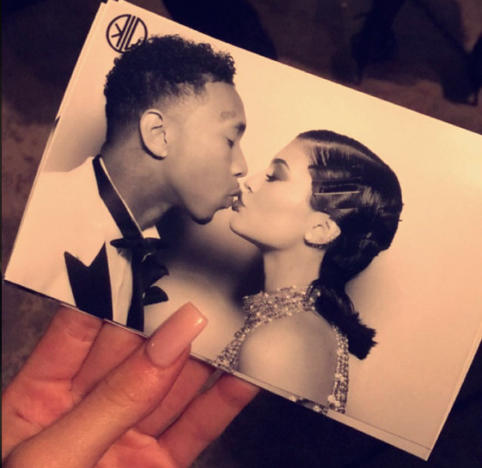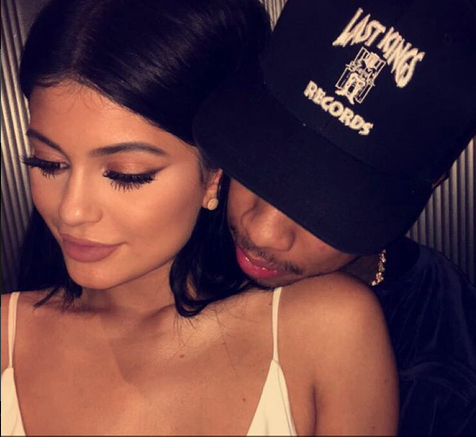 Related Leaks